Gregg and Alice | Olsburg, KS
"We had Weddle and Sons put a new roof and seamless guttering on our home. We are very satisfied with their work and the professional and timely manner in which they completed the work. It was a very pleasant experience from the first contact, estimate, and completion of the work and follow-up afterwards. We highly recommend them. They do excellent work!"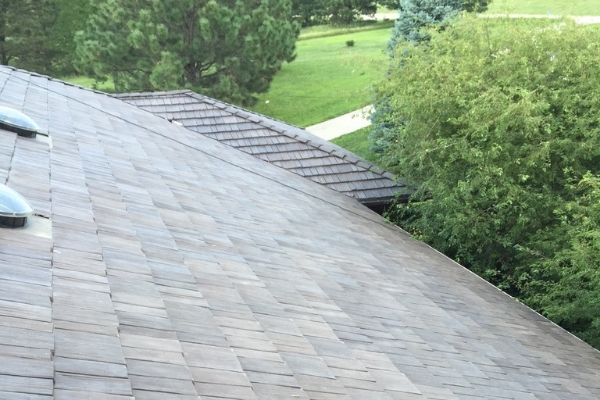 Karla and Steve | Lincoln, NE
"We hired Weddle and Sons to replace the roof on our house and could not have been more pleased with the entire process. Sam met with us to discuss our options and was very thorough and courteous. He brought samples and pictures of the DaVinci product so we could make our color and style decisions. When it came time for installation, we were blown away by their efficiency. They started by placing tarps on the ground to catch debris and we were impressed that Sam was up on the roof working alongside the crewmen, not just a salesperson that bid the job and was never seen again!"
David | Manhattan, KS
Weddle & Sons are the only roofer I would consider using in North East Kansas. Professional, considerate, and trustworthy organization led by honest, hardworking people. No one else comes close to providing the quality of service & peace of mind like Weddle & Sons.
Elizabeth | Lincoln, NE
We had to fix our roof when selling our house and Sam and his crew did a high quality work, on time, and for a great price. Sam was always prompt to respond to questions and was great to work with. We asked them to fix a few other smaller issues on the roof that the inspector had noticed, and they did it no problem! I would high recommend them.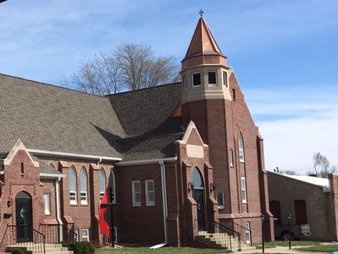 Ashland United Methodist Church | Ashland, NE
"We really appreciated all the extra time and effort Weddle and Sons put into solving our insurance issues and managing our church project!"
Bria | Manhattan, KS
We hired Weddles to do a full roof replacement. The bid was very fair, they worked hand-in-hand with our insurance company, the crew was very polite and clean. When the replacement presented surprises, their foreman called right away and took the time to discuss our options for moving forward. Later that night, when the forecast changed overnight to a chance of moisture, they were on the roof at 3am covering it up! After our personal experience with the Weddle team, I call them on a regular basis to bid and replace roofs for my seller and buyer clients. I love that my clients are also happy with the results!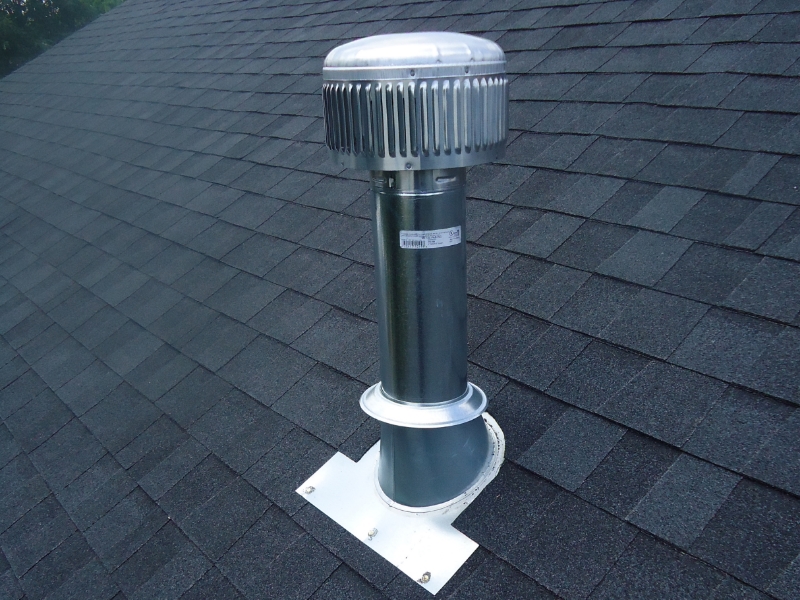 Mike | Wamego, KS
"Dear Mr. Weddle,
I would like to personally thank you and your company for the roofing job recently completed on our home. From start to finish, it was a seamless process and I appreciated the time Weddle and Sons spent assessing the project and taking the time to assist and answer the questions we had. In addition, the onsite crew was a hardworking group, they did a great job and left the area spotless; we didn't even know they were here other than we now have a wonderful roof!
Thank you for the service your company provided. You should be very proud of your staff as they represent your company well. Please let Brandon and the onsite staff know all of their efforts were appreciated.
Thank you to you and your staff for a job well done."
David | Manhattan, KS
"I found Weddle and Sons, Inc. to be very competitive in price and outstanding when it comes to quality and service. I have never experienced such a professional group of skilled roofing specialists. They well exceeded my expectations and went out of their way to achieve high quality workmanship and timely service. It was a pleasure to work with them."
Dorothy | Manhattan, KS
Weddle and Sons has been a great company to work with. They responded to my request for a quote immediately, did the work quickly, were here when they promised, and did a great job. The workers were all very courteous and respectful of my property. I feel they did an excellent job, and went above and beyond to make the experience go quickly and smoothly. I would recommend Weddle and Sons to anyone needing roofing.
Elaine | Manhattan, KS
I was uncertain which color of shingles I wanted so they gave me addresses of houses with the color of shingles that I was considering. That helped make my decision easier. I was very pleased with the results. There was a problem with the ending not draining into the gutter but someone came back and fixed it the next day. I would highly recommend this company.
Richard | Manhattan, KS
Allyn Weddle has serviced two of my properties and given an estimate on a third. Weddle and Sons does excellent work. They are the only roofing company I recommend to friends and any public that are looking at a roofing project.
Charles | Manhattan, KS
I was extremely pleased at their attention to detail and overall knowledge of how the roof needed to be installed. The roof was completed on time and to the specifications we discussed. I am very happy in the workmanship and overall attractiveness that our roof has added to our home.
1
2
3
4
5
6
7
8
9
10
11
12